WORDS BY ALI GRICE
In a world where isolation is the new normal, troves of young adults are spending more time than usual on their smartphones and thus numerous Instagram challenges are seeping their way into every social circle you are a part of. Remember Laura from sixth form? She wants you to run a 5 km run and donate to your chosen NHS charity. Remember Winston from that fateful evening in Ho Chi Minh City? He wants you to post a pic of the last memory you have of the outside world and proceed to neck a pint in the name of quarantine.
But remember that bloke Alex… maybe Archie… or was it Ashton? The boy you kissed in year 9 cause he was in a band? He wants you to nominate your 4 top albums of all time with unskippable tracks. The format? Former President Bill Clinton cosied up at the top of a humble staircase surrounded by these 4 LPs, affectionately cuddling number one. His expression is one of a proud plant father watching his succulents flower.
Now how did this come about? The picture originates from an article by satirical news outlet The Onion titled "Clinton Writes Fan Letter To Joan Jett". Alongside the article highlighting Clinton's fake infatuation for Joan Jett, this specific picture rose to fame and quickly became a widespread meme alongside the quote "I did not have sexual relations, for the record." Although this 1999 article did not gain initial recognition it became a familiar meme in the noughties and has now seen an even more formidable resurgence in the form of 'Bill Clinton Swag'.
Bill Clinton Swag is a website created by coder Thomas Millar that allows visitors to generate their own top 4 albums cradled by Clinton. Whether these are 'unskippables', recent listens or four Sean Kingston albums to propagate the meme value, the quarantined millenials are lapping it up. And I'm doing exactly the same.
Millar shared a image of the website stats on April 11th 2020, with a notably astonishing number of his visitors from Poland. This was posted with the quote "Well that was unexpected…"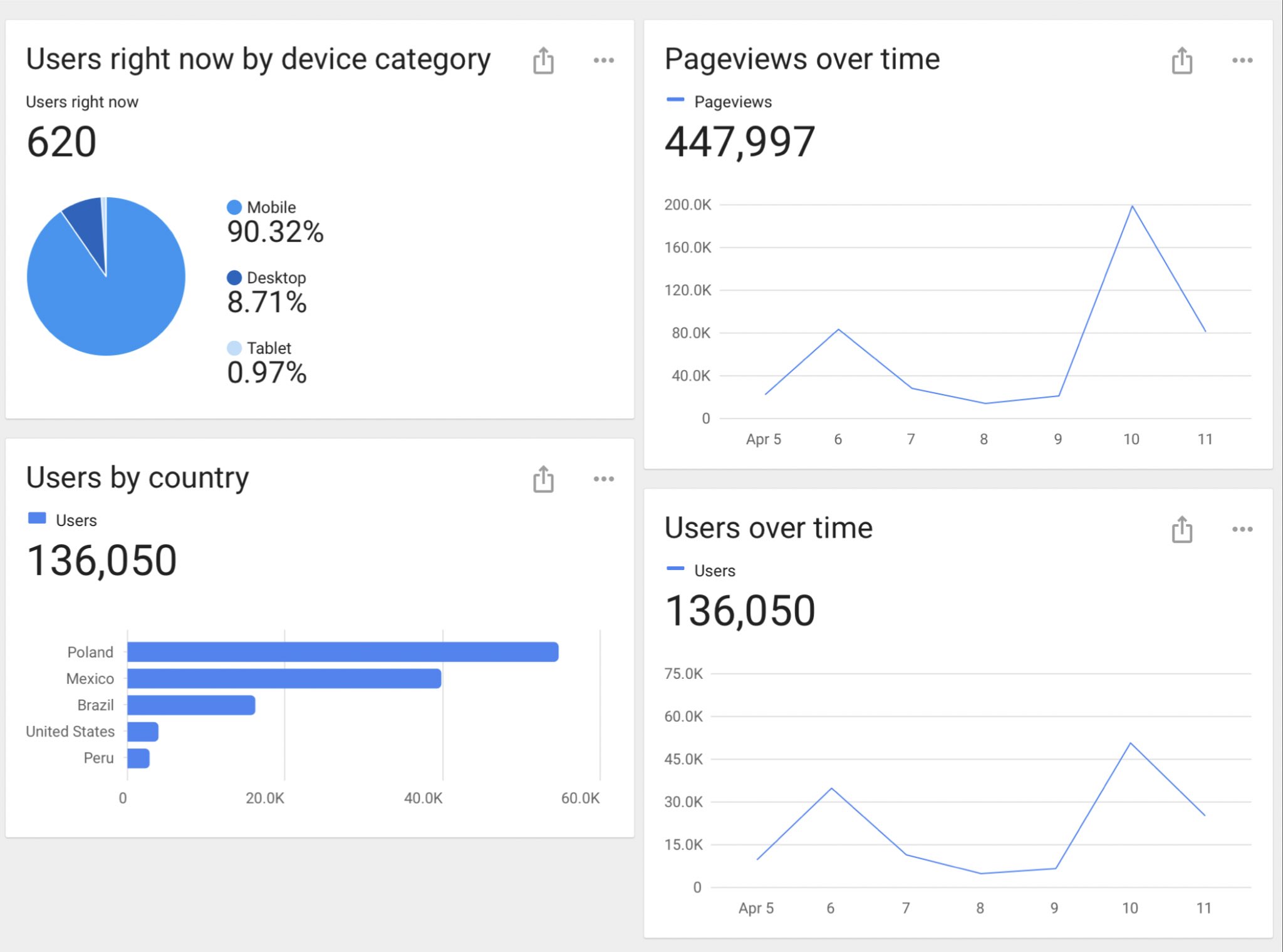 However he has supported this with a more recent statement:
I'll post another screenshot at some point. There's been about 35M page views since then. Haha

— Thomas Millar (@thmsmlr) April 25, 2020
35 million visitors? The population of Poland is just under 38 million! What is so infectiously inviting about this trend? The simplicity of the challenge? The fact you don't have leave your sofa? The relatability of sitting in a corner surrounded by your favourite records? Or the fact that even isolated you can share you favourite musical moments with your closest friends? Whatever it is, it is a unique result of the current pandemic and I am so on board. Were it not for the coronavirus this may not have taken off, so stands the argument that social distancing is making us more connected than ever.
For the sake of bringing people together here's a handful of our contributors choices.
A small collection of the most meaningful albums from our contributors. It's crazy to think how many memories these hold for all those over the world. We love a bit of unity.
Yet to make a comment however is the 42nd President himself. Wouldn't that be a wonderful moment? Let's bring Clinton onboard and see if Joan Jett makes the cut.
Make your own here and share it far and wide.